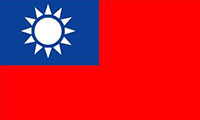 Come September 4th, school children will be comfortably transported to and from school, following the donation of 10 Toyota Coaster buses made possible through St. Vincent and the Grenadines' bilateral relations with the Republic of China (Taiwan).  The school buses were handed over on Monday 28th August, 2017 at a ceremony which took place on the E.T. Joshua Tarmac.
Minister of Transport and Works, Hon. Julian Francis, stated the donations were yet another wonderful gift from the Government and People of the Republic of China (Taiwan) and expressed his thanks.  The Minister of Transport expressed concerns about the discrimination school children face on a regular basis; he explained that school children are discriminated because of the low fare they pay.  He said that he anticipates that this problem will be minimized in this regard.  

"The Government is the owner of the bus.  A lease will be established between the person, who is receiving the bus, and the Government.  That lease document is what will establish ownership of the bus indicating that it belongs to the Government", Francis emphasised.  There are several terms and conditions attached to the leasing of a school bus, Minister Francis has said.  According to him, the school bus operators must be 30 years or older, the bus should have a conductor, no heavy tint, and no additional sound systems.  

Minister Francis also addressed concerns the bus operators might have about making a profit.  Bus operators must transport school children within school hours, Francis explained.  In between school hours, Francis said bus operators can transport members of the public as they see fit.  He urged bus operators and school children to use the buses with care.
SOURCE: API