Phase two (2) of the Intelligent Video Analytics (CCTV) Project that is sponsored by the Government and People of the Republic of China on Taiwan was launched on Friday, 10th March, 2023 at the Blue Lagoon Hotel and Marina in Calliaqua.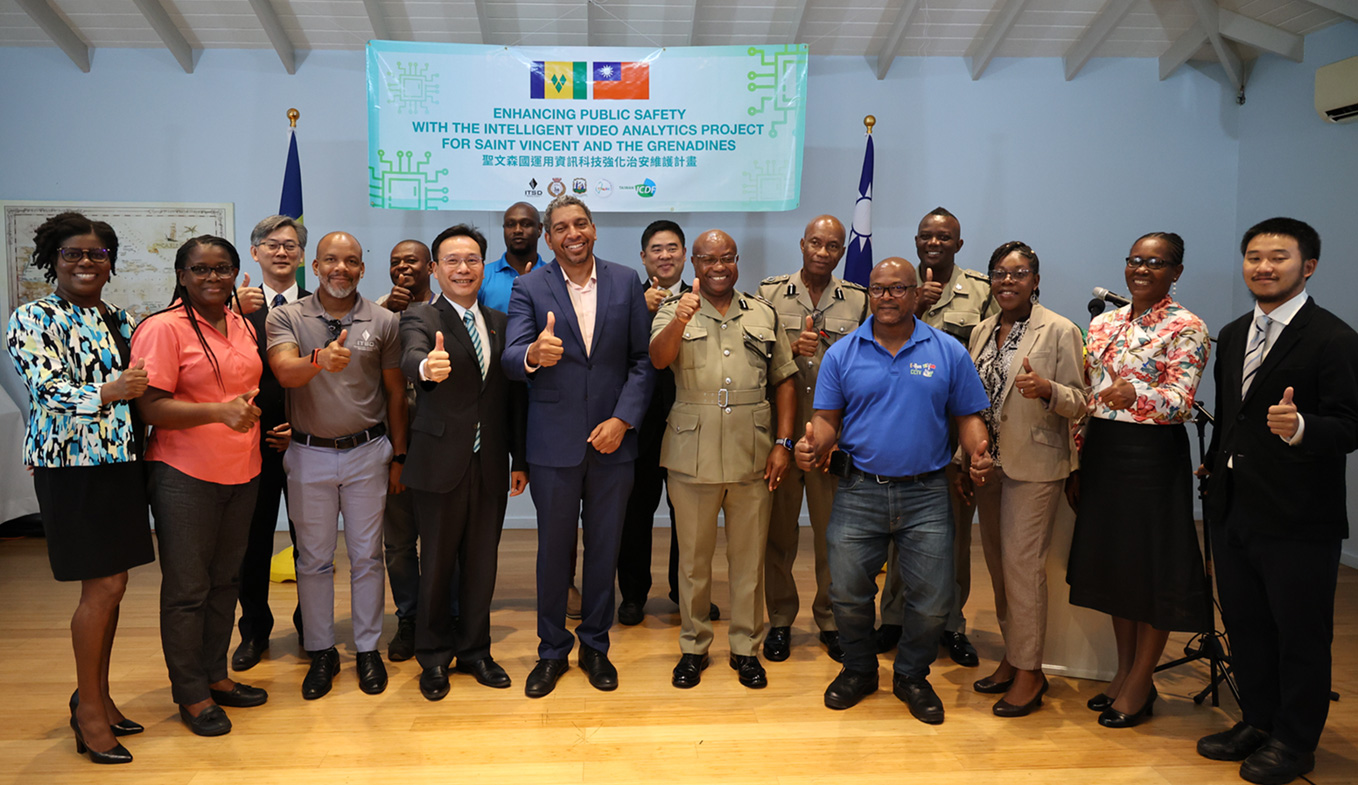 During the ceremony, remarks were delivered by the Honourable Camillo Gonsalves, Minister of Finance and Economic Planning, Resident Taiwanese Ambassador, His Excellency Peter Sha Li-Lan, and the Commissioner of Police, Mr. Colin John.

The "Enhancing Public Safety With Intelligent Video Analytics Project" is an extension of the CCTV phase of the Intelligent Bus Management and Monitoring System Project which was completed in 2021. Phase I of the project saw the installation of 186 CCTV cameras, 10 facial recognition cameras at the Argyle International Airport, 4 car counting cameras, along with cameras in the control center.  It also included the construction of the Control Centre at Questelles.

The cameras were installed mainly on the coastline of the island and in capital Kingstown. Currently the cameras are maintained by the Information Technology Services Division and monitored 24/7 by Staff of the Royal Saint Vincent and the Grenadines Police Force.

This Project is expected to encompass the installation of cameras more in the interior, and targeting areas considered to be 'hot spots' by the Police.  The Grenadines will also be included in this phase.  

A video analytics system will also be established, which will include, among other things, identifying objects of interest that would otherwise be difficult to recognize with the natural eye.  Additionally, training will be done in video application, data exchange and video analytics.

This new Project is expected to continue to provide benefits for more efficient crime investigations, investigation of traffic accidents, and act as a deterrent to the commission of crimes. It will also allow for the monitoring of flood prone areas.
SOURCE: RSVGPF & ITSD