The Ministry of the Public Service, Consumer Affairs and Sports is hosting the Week of Activities to celebrate Public Service Day, 23rd June, 2022 under the theme "Charting Our Road to Recovery; Affirming the Sustainable Development Goals". There was a Public Speaking Competition held at the Methodist Church Hall on June 21st, 2022. The results of the competition are as follows: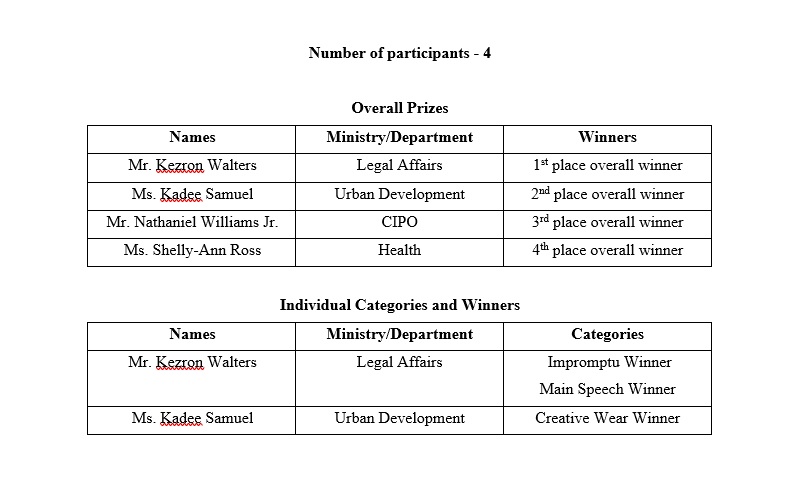 1st place overall winner - Mr. Kezron Walters

2nd place overall winner - Ms. Kadee Samuel

3rd place overall winner - Mr. Nathaniel Williams Jr.

4th place overall winner - Ms. Shelly-Ann Ross
SOURCE: Ministry of the Public Service, Consumer Affairs, and Sports