The United Nations Public Service Awards (UNPSA) recognizes excellence in public service at the local, regional and national levels. the UNPSA is focused on promoting and recognizing transformative action that promotes creativity and innovation in public service delivery and the work of public sector institutions to enhance effectiveness, transparency and inclusiveness to leave no one behind.
The purpose of the UNPSA is to promote and reward innovation and excellence in public services in support of the realization of the Sustainable Development Goals (SDGs) and the principle of leaving no one behind, which is at the core of the 2030 Agenda. It takes into account the various development levels of countries while reflecting the universal nature of the SDGs.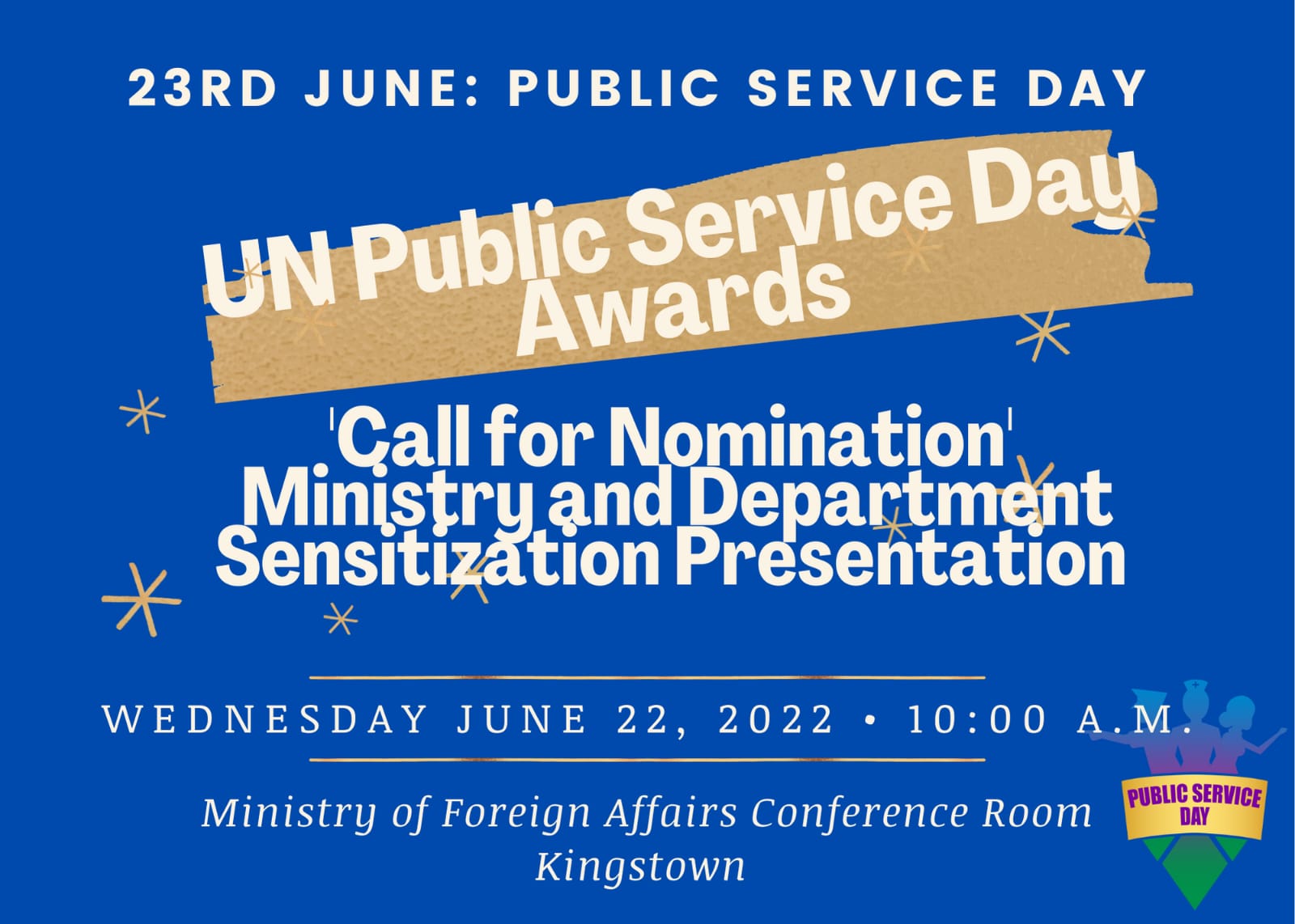 Through a global competition that promotes the role, professionalism and visibility of public service, the UNPSA aims to:
Highlight innovations in governance
Reward excellence in the public sector
Motivate public servants to further promote innovation
Enhance professionalism in the public service
Raise the image of public service
Collect and disseminate successful practices for possible replication
Thus, PSRU will drive this process by assisting the various government institutions in filling out the application form and gathering the relevant and necessary additional information to boost the nomination.
This Call will spark the start of completing the application form and compiling information.
Note: The deadline for application for the year 2023 is December, 2022. All applications and additional information should be ready for submission by 15th November, 2022.
Other Activities include:
Advertisement
Interviews: Radio programmes and API & VC3 TV channels
Press Releases
Posters
Facebook page Launch: A page created to show appreciation for public servants. Pictures and videos would be shared showing public servants performing their work. Ministerial/departmental selfies are welcomed.
SOURCE: Ministry of The Public Service, Consumer Affairs and Sports