As the country as a whole, recovers from the Covid-9 pandemic, Dengue and the eruption of the Volcano, it is important that highlights of the recovery efforts be showcased to the public. Here, key stakeholders (ministries, departments, agencies etc.) come together to inform on the progress, the new norms, the policies, systems, mechanisms, etc. that are organized in an effort to strengthen the various sectors (Economic, Physical Infrastructure, Social or Psychosocial) the during this period and for the future.
At this event, it is suggested that memorabilia be sold to raise funds to contribute to the National Relief fund.
Venue: Car Park next to the Ministerial Building
Date: 24th June, 2022
Time: 9:00 a.m. to 4:00 p.m.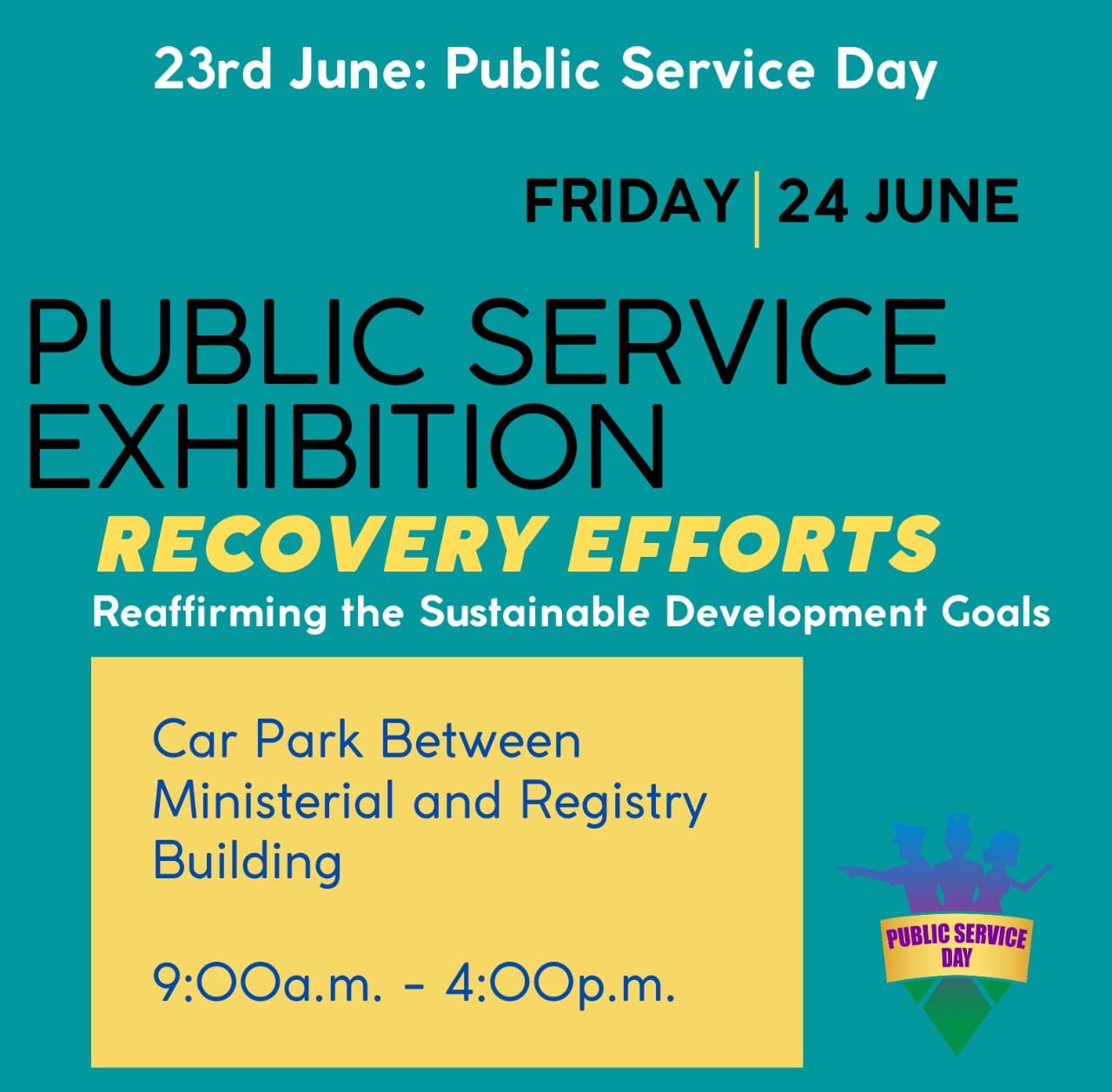 SOURCE: Ministry of The Public Service, Consumer Affairs and Sports