This initiative is geared at providing public servants with the opportunity to learn of the different services offered throughout the public service as well as to gain novel experiences, highlight the importance of networking, and to collaborate and share knowledge.
Before Interns return to their respective Ministries/Departments, they are to complete an Evaluation Form, with the hosting Ministries/Departments keeping a copy and then sending copies to the Intern's Permanent Secretary or Head of Department and to the Public Sector reform Unit (PSRU).
The Internship will run for two (2) days.
The deadline for submission of Names for Internship would be 3rd June, 2022.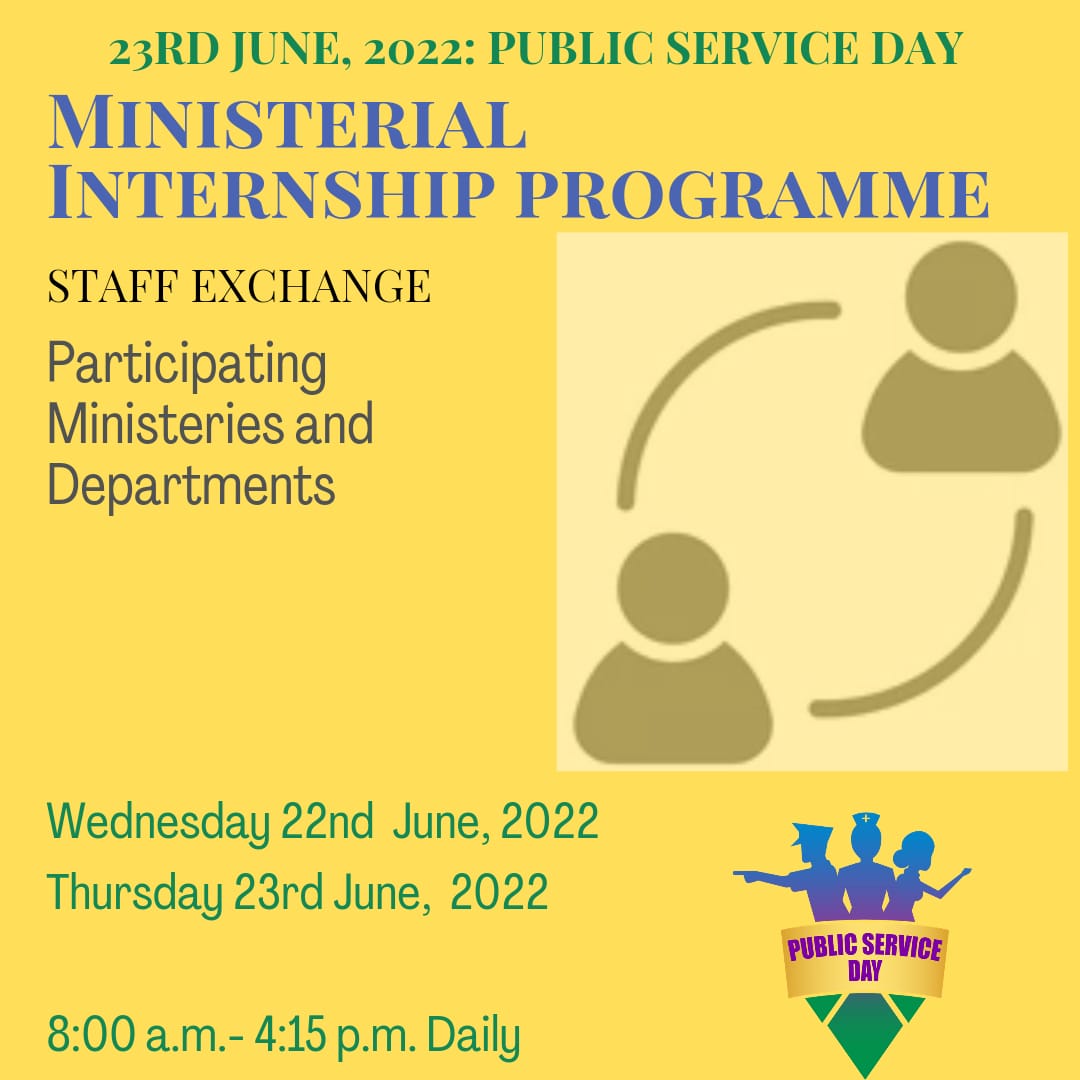 SOURCE: Ministry of The Public Service, Consumer Affairs and Sports