On Thursday, 2nd November, students who sat the 2017 examinations for CSEC, CAPE and Associate Degrees, will be awarded the $500.00 gift for their performance. Please click link to read more.
SOURCE: Ministry Of Education, National Reconciliation & Ecclesiastical Affairs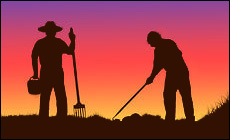 The Caribbean Policy Development Centre (CPDC), Pro NGO, and the European Union, spearheaded a one-day seminar on "Promoting Corporate Social Responsibility and Sustainable Livelihoods among Eastern Caribbean Farmers" in Saint Vincent and the Grenadines.