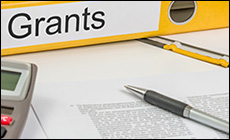 The National Emergency Management Organisation (NEMO), in collaboration with the Commission of the Organisation of Eastern Caribbean States (OECS), with support from the Caribbean Catastrophe Risk Insurance Facility (CCRIF), SPC, will host a three-day workshop on Project Proposal and Grant Writing, and Project Management from 26th - 28th September.
The Project Proposal and Grant Writing Workshop aims to:
Build the capacity of community-based organisations to access funding, and mobilise resources from regional and international development partners to reduce disaster risks at the community level.
Introduce participants to the principles of project management.
Assist participants from the three identified vulnerable communities to work on a project proposal for their community, that would subsequently be further refined for submission to small grant funding agencies including CCRIF SPC.
This training workshop is a follow-up to the OECS-CCRIF assessment of three (3) vulnerable communities in Saint Vincent and the Grenadines (Bequia, Sandy Bay and Langley Park), which took place in 2016, and the outputs included recommendations and action plans for reducing vulnerability in these communities.
The workshop will take place at NEMO's Conference Room from 8:45 am to 4:30 pm each day.
________________________________
Additional Information:
The rationale for the workshop: "CCRIF SPC and the OECS recognised a deficiency in the quality of many of the proposals from community-based organisations, submitted for funding; particularly in the areas of disaster risk reduction, environmental management and climate change. This has impacted their ability to compete with some of the more established organisations from larger countries for available funding. The grant proposal writing workshop was conceptualised to build the capacity of community groups, and assist them in submitting proposals that has a better chance of receiving funding, and as a result, implementing disaster risk reduction measures in their communities."

The workshop will be an opportunity for networking and for creating synergies between various community groups, organisations and agencies. The aim is for communities and government agencies to get that additional support, and actually build partnerships, so that in applying for funds, they can show that in-kind contribution from other agencies, and increase their chances of receiving grants and funding.

The facilitator is expected to present on a number of key grant writing concepts over the three-day workshop. Apart from the theoretical aspects of outlining the purpose of project proposals, expectations of donor agencies and acceptable formats for, and components of well-written project proposals, the facilitator is expected to take a more practical approach; grouping participants together to conceptualise and draft actual proposals, which will be submitted to CCRIF on the final day.


SOURCE: NEMO