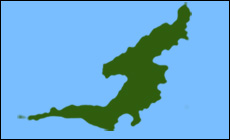 The National Emergency Management Organisation (NEMO), in collaboration with the OECS Commission, invites all residents of Paget Farm, Bequia, and surrounding areas, to a community meeting at the Paget Farm Community Centre on Tuesday 7th March 2017 at 6:00 p.m.

The purpose of the community meeting is to discuss the development of a Risk Reduction Plan for Paget Farm. The meeting will also discuss past disaster impacts in the community and how the members of the community can work together with national and regional agencies in reducing the impact of hazards and disasters.

Residents of Paget Farm and surrounding areas are asked to make a special effort to attend the meeting.  
SOURCE: API