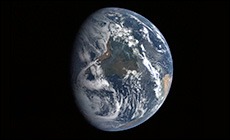 A project entitled "The Adoption and Implementation of Mitigation and Adaptation Technologies", was officially launched on Wednesday, 23rd February 2017.
 
The project has been approved for funding under the Japan Caribbean Climate Change Partnership, as part of efforts to tackle the serious issue of Climate Change.

Providing an overview of the project at the launch, Yoko Ebi-sawa, UNDP-JCCCP Project Manager said that the project aims to support countries in advancing the process of inclusive low-emission, climate resilient development, by improving energy security. She added, the project consists of three components in order to achieve its objective.

Hon. Camillo Gonsalves, Minister of Economic Planning, Sustainable Development, Industry, Information, & Labour, said that he is grateful for the assistance received from Japan, and that it is critical that we implement this assistance well; and the groups receiving the assistance utilises it efficiently.

Hon. Saboto Caesar, Minister of Agriculture, Forestry, Fisheries, & Rural Transformation, added that his Ministry has been partnering with the Government of Japan in a number of other projects.
SOURCE: NBC