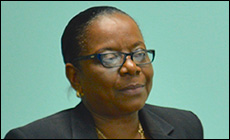 The 'Adopt a Classroom' program is the first of a series to be undertaken by the Zero Hunger Trust Fund. The program offers enhanced educational achievement, training and skill development of parents where necessary, health and wellness for both parent and child, and transformation into self-sufficient and self-sustaining citizens.
A symbolic handover of cash grants was held at the Foreign Affairs conference room. Director of Planning, Mrs. Laura Anthony-Browne, explained to those attending the ceremony that late 2015 St. Vincent and the Grenadines joined the rest of the world in signing on to the sustainable development goals.
The first of these goals is the eradication of poverty and hunger. She said that, following the legislative establishment of the Board of Directors for the Zero Hunger Trust Fund, they immediately set to work to start to design programs to achieve the mandate, which is to eradicate hunger in this country.
She said that based on available data, it was noted that there was a direct link between poverty and hunger, and also in some communities where there was a significant level of poverty, the school attendance of children was not as it ought to be.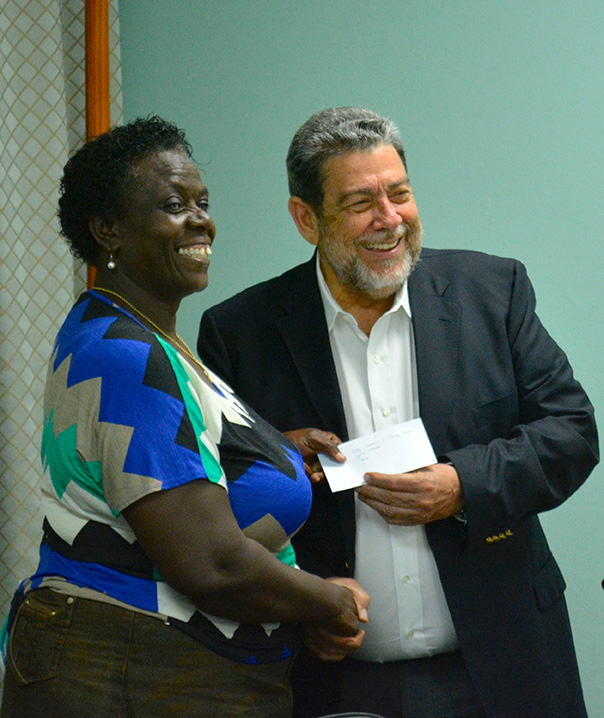 One hundred and ninety (190) children from primary schools in the areas of Chateaubelair, Fancy, Fair Hall, Barrouallie and Mayreau will benefit from this program. These schools were selected based on the last conducted country poverty assessment. This program also differs in terms of how the assistance is being provided.
"We have decided to be a little bold, and instead of giving you all handouts like a voucher, we have decided to empower you a bit by providing you with the actual cash, so that you can go yourselves into the stores and purchase the supplies," she explained.
She said that she believed that providing the money directly to the parents would immediately assist with alleviating conditions of poverty. She noted that support would also be given in this regard, with suggestions being made as to what items should be purchased. The program will be monitored very closely with an expectation of seeing significant changes.
A second presentation will be done soon on the grenadine island of Mayreau.
Source: API