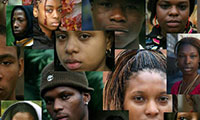 The Youth Affairs Division within the Ministry of National Mobilisation, Social Development, Family, Gender Affairs, Persons With Disabilities & Youth; with responsibility for the implementation of the Youth Empowerment Service (YES), Program, is scheduled to host a one-day symposium for the YES participants under the theme "Empowering Vincentian Youth for the 21st Century Job Market".

This symposium is intended to provide in-service training to the participants, geared towards personal development, and is scheduled for Tuesday, 12th April at the Methodist Church Hall, commencing 9:00 a.m.

The specific objectives of this activity are to:
Further enhance the skills of the YES participants through soft skills training.
Train participants on how to become successors.
Promote a greater awareness on the international relations between St. Vincent and the Grenadines and the Republic of China on Taiwan on educational training and employment opportunities.

An invitation is extended to all media houses to attend, and to provide coverage of the opening ceremony.

Confirmation of attendance can be communicated to Mr. Philcol Jeffers at telephone number 456-1087.
Source: API