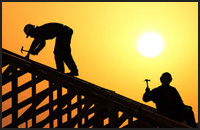 Chief Engineer in the Ministry of Transport and Works, Mr. Brent Bailey, said that they will be embarking on an extensive program for the construction of buildings around the country during this year.
Mr. Bailey told NBC news that one of the areas where significant work will be done is on the construction of the Campden Park Community Center. He also said that they will also be constructing the Mesopotamia Community Center as they wrap up work on the Calliaqua Town Hall.
Mr. Bailey also gave an update on the Viggie Highway project, which he highlighted is progressing well.
Source: NBC Radio