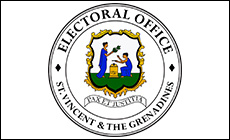 The general public is asked to note that there will be no registration at the Sion Hill Clinic in the Constituency of East Kingstown, on Monday, 21st September, 2020; and Wednesday, 23rd September, 2020; from 3:30 p.m., to accommodate repairs. All venues will be at the C.W. Prescod Primary School on the days indicated.
Registration will resume on Monday, 28th September, 2020; at the Saint Vincent Technical College.
The Electoral Office apologizes for any inconvenience caused.
SOURCE:  Electoral Office