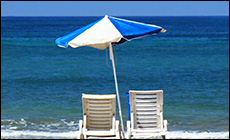 Saint Vincent and the Grenadines joins the Caribbean in celebrating Tourism Month from 1st – 30th November with the slogan 'Tourism is Everyone's Business, Live it, Love it, Embrace it'.
Tourism Month is an opportunity to raise the level of tourism awareness among our students, stakeholders and general population, and to reflect on the industry's transformative ability to improve lives.

The Annual Tourism Month is celebrated to encourage Vincentians to appreciate just how important the industry is to the sustainable development of the country and to familiarise themselves with the local tourism product and the diversity of the 32 islands and cays.

Saint Vincent and the Grenadines is exotic, diverse and beautiful in its landscapes, culture, people, and also provides varying experiences.

The rich heritage and natural resources are a lure for visitors from abroad. However, it is important to change perceptions that a vacation must involve getting on a plane and leaving your country.

In fact in the SVG Hotel Association is offering Staycation discounts during the month of November to encourage local vacations. (See list below.)

As part of the Tourism Month of activities, the Ministry will be hosting its third annual "Dress like a Tourist Day" on Friday 10th November.

The activity is intended to be a casual dress day for staff, while performing their daily duties in their various departments/organisations.

Through initiatives such as "Dress like a Tourist Day", the Ministry hopes to make the concept of domestic holidays attractive, and to encourage citizens to embark on leisure activities, and experience being a tourist in our destination.
The Ministry invites the general public to participate in the activity, while being creative with their outfits and using the hashtags #DressLikeATourist, #SVG and #TM2017 when posting on social media.
Providers offering Tourism Month Staycation Specials:
| | |
| --- | --- |
| HOTELS | CONTACT NUMBERS |
| Sunset Shores Beach Hotel |  (784) 458-4411 |
| Hotel Alexandrina |  (784) 456-9788 |
| Frangipani Hotel |  (784) 458-3824 |
| Sail Grenadine Yacht Charter |  (784) |
| Hillside Apartments |  (784) 457-5134 |
| Adams Apartments |  (784) 458-4656 |
| Mariners Hotel/French Verandah |  (784)457-4000 |
| Young Island Resort |  (784) 458-4826 |
| Sugar Reef Bequia |  (784) 458-3400 |
| Clifton Beach Hotel |  (784) 458-8235 |
| Grenadine House |  (784) 458-1800 |
SOURCE: Ministry of Tourism, Sports & Culture