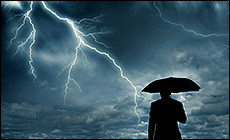 International Day for Disaster Reduction, held every 13th October, celebrates how people and communities around the world are reducing their exposure to disasters.
 This year's celebration will focus on Target B of the Sendai Framework for Disaster Risk Reduction, with the goal of reducing the number of affected persons by 2030.
The National Emergency Management Organisation (NEMO), will collaborate with the Goodwill Fishermen Co-Op Society Ltd., and the Rose Place community, to host an exhibition to celebrate International Day for Disaster Reduction.
This exhibition will take place at the Goodwill Fishermen Co-Op Society Ltd. Gas Station at Rose Place today, Friday 13th October, from 1:30 to 5:30 p.m.
NEMO is also using their Facebook page to encourage families to celebrate the day by sharing safety measures that they have in place to protect their loved ones in the event of an impact of hazard, emergency or disaster.
 _____________________________________
Additional Information
The UN General Assembly called for the International Day for Disaster Reduction in 1989 as a way to promote a global culture of risk awareness and disaster reduction. This includes disaster prevention, mitigation and preparedness. It was originally celebrated on the second Wednesday of October, (Resolution 44/236, 22 December 1989), but after two decades, the UN General Assembly formally designated 13th October as the annual date, (Resolution 64/200, 21 December 2009).
SOURCE: NEMO