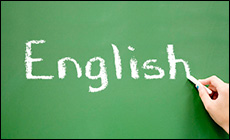 The Ministry of Education (MOE) of the Republic of China (Taiwan) has opened applications for the 2017 MOE Foreign English Teachers Program (FET) to recruit qualified teachers to teach in K-9 public schools in Taiwan.

Under the Foreign English Teacher's (FET) Programme, participants are invited to live and work in Taiwan as English Teachers for a period of one year, with the possibility of having their contract renewed. To be eligible you must hold a Bachelor's degree or higher from an accredited college of university. Additionally, all candidates must possess a teaching certificate. Retired English teachers are also welcome to apply.

An introduction to the programme, and all documentation, can be found on FET's website at: sites.google.com/site/foreignenglishteachersintaiwan

Applicants may print application forms from the FET website, or visit the Ministry of Foreign Affairs, Trade and Commerce, 3rd floor Administrative Complex, for more information.

Completed application forms must be submitted to the Ministry of Foreign Affairs, Trade and Commerce before 17th April 2017.
SOURCE: API