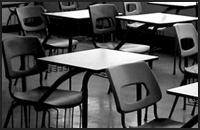 The Ministry of Economic Planning, Sustainable Development, Industry, Labour and Information, in collaboration with the Ministry of Education will be facilitating a one day workshop on fostering creativity in the classroom on Thursday,17th March, 2016, commencing at 9:15 a.m., at the University of the West Indies (UWI) open campus lecture hall.
The goal of the workshop is to equip teachers with the skills, knowledge and practical examples of how to incorporate creativity and innovation in the teaching of Science, Technology, Engineering and Mathematics (STEM).
The facilitator for this training programme will be Dr. Ed. Sobey, Director of Kids Invert, U.S.A.
Source: API