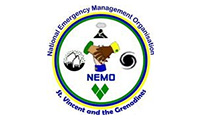 The National Emergency Management Organisation (NEMO), will host a four-day Strategic Targeting Methodology (STM), workshop during the week beginning 29th February, to identify communities at risk for disaster, risk reduction interventions and climate change adaption actions.
 This workshop will be held in collaboration with the International Federation of Red Cross and Red Crescent Society (IFRC), the St. Vincent and the Grenadines Red Cross Society, the Caribbean Disaster Emergency Management Agency (CDEMA), and the Caribbean Disaster Risk Management Reference Centre (CADRIM).
The objectives of the workshop are:
To share the STM tool and process with stakeholders.
To collate/map past and current community resilience actions in St. Vincent and the Grenadines.
To begin framing the National Community Resilience Action Plan and measurable indicators.
To initiate the development of a working system for targeting and reporting on community action among resilience partners.


The STM is promoted as part of the IFRC's Caribbean Communities Organised and Prepared for Emergencies (CCOPE), Regional Program. Specific activities are currently being implemented in four countries – Grenada, Jamaica, St. Vincent and the Grenadines, and Suriname. This program is funded by the European Commission's Humanitarian Aid and Civil Protection Department (ECHO).


The STM workshop will commence at 8:30 a.m. on Tuesday 23rd February at NEMO's conference room. Apart from the local participants, rrepresentatives from regional organisations will also be attending this workshop to observe the roll out of the STM process in St. Vincent and the Grenadines.
Source: NEMO