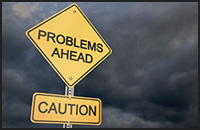 The National Emergency Management Organisation (NEMO) in collaboration with UNDP Barbados and the OECS and the European Commission Humanitarian Aid and Civil Protection will host an Inception Meeting on "Strengthening Resilience and Coping Capacities in the Caribbean through Integrated Early Warning System",  February 9, 2016.
The focus of this meeting is to:
Review the Common Alerting Protocol Project in St. Vincent and the Grenadines.
Provide an overview of the current Early Warning System (EWS) initiative.
Present and finalize the 2016 Annual Work Plan.
Identify potential synergies and opportunities for enhancing project impact and sustainability.
The meeting will take place at NEMO'S Conference Room, Old Montrose, beginning at 8:30am.
Source: NEMO