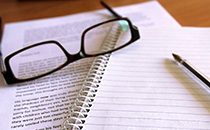 The Inter-American Institute for Co-operation on Agriculture (IICA), in conjunction with the Ministry of Agriculture, Forestry, Fisheries and Rural Transformation, and the United Nations Development Program (UNDP), through the Japan-Caribbean Climate Change Partnership (J-CCCP), held an award ceremony on Tuesday 16th August at the NIS training room.

The ceremony commemorated the winner of the essay writing competition, which took place earlier this year. The topic entitled "Climate Smart Agriculture: Stories form farmers in the Eastern Caribbean States".
Speaking at the ceremony Mr. Michael Dalton, Senior Technical Specialist at IICA, spoke about the vulnerability of climate change to Caribbean countries and their response in actively seeking to develop agricultural systems that are resilient to climate change related risk and stressors and to make efficient use of the limited resources available.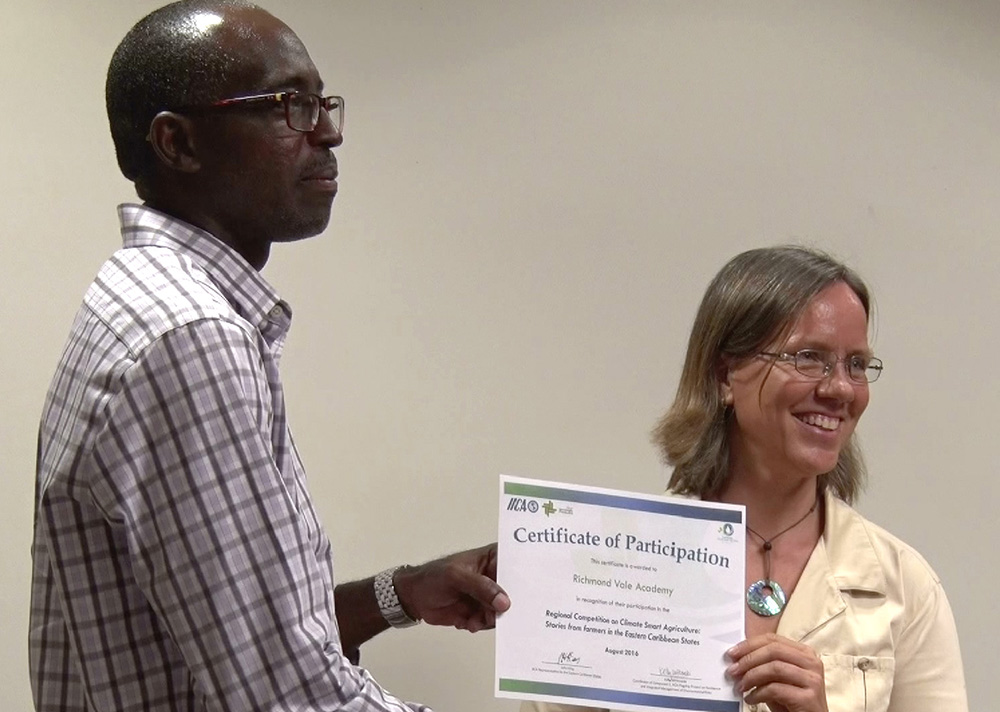 Michael Dalton with Director of the Richmond Vale Academy
Mr. Ashley Caine, Chief Agricultural Officer in the Ministry of Agriculture, offered congratulations to both IICA for this initiative on Climate Smart Agriculture, and the Richmond Vale Academy, for winning this leg of the competition.
In his address, Mr. Caine noted that it is a very important global issue which our young people in particular, will have to confront and deal with going forward.
He also stated the importance to begin the conversation in St. Vincent and the Grenadines (SVG), on how to ensure that our good land and landscapes are not destroyed. He said that the Ministry of Agriculture stands ready for engagement in this conversation that will have tremendous benefits for us if we get it right, and dire consequences if we fail to address it properly.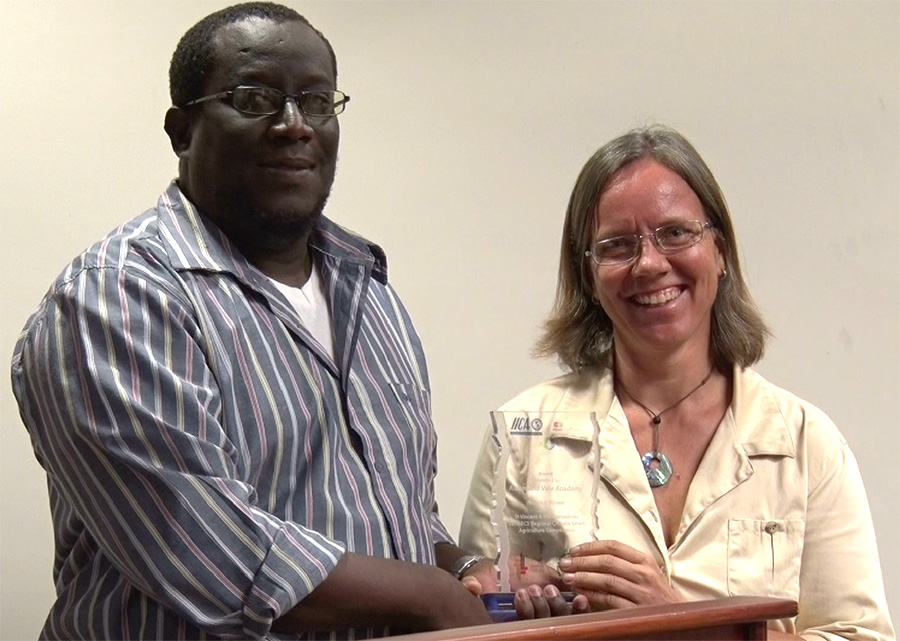 Ruthvin Harper with Director of the Richmond Vale Academy
The award was granted to the winner of the local segment of the competition, Richmond Vale Academy and Ms. Stina Herberg, Director of the school, accepted on their behalf. In her speech Ms. Herberg highlighted some of the practices that are being done at the Academy, in its ongoing effort toward a Climate Smart Agriculture society.
The competition now moves on to the second leg at the sub-regional level, with participants from Eastern Caribbean countries from which a winner will be selected in October.
Source: Communications Unit, Ministry Of Agriculture