The Dental Department at the Milton Cato Memorial Hospital is hoping that Vincentians will pay more attention to their dental health, following the recently held Dental Health Education and Awareness week 2019.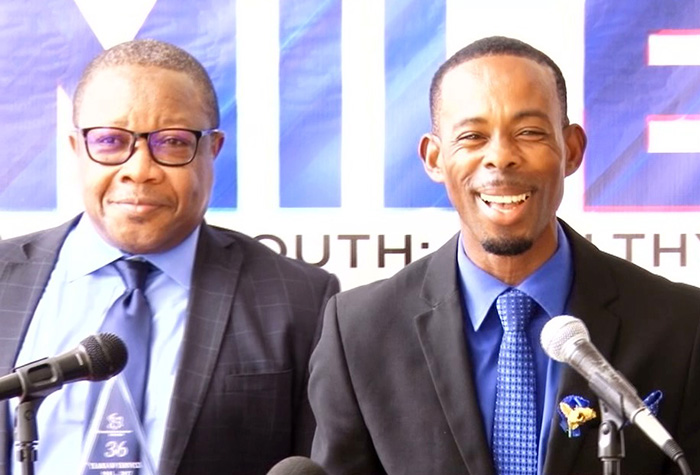 Stanley Browne and Dr. Brendon Richards
The week of activities was launched on Tuesday, September 24th, 2019 with an appreciation ceremony and luncheon at the Grenadines House, under the theme: "Saving smiles.  Healthy mouth: Healthy body". 

Senior Dental Surgeon (Acting) Dr. Brendon Richards said the week was not just about celebrating but also educating.  Dr. Richards explained that they are sending a clear message that "teeth are important" and that "a clean mouth without teeth is still an imbalance mouth – an imbalance health because the functions of speech, chewing and smiling are seriously compromised.  And so you are encouraged not just to have teeth but to keep them."

Permanent Secretary in the Ministry of Health, Wellness and the Environment Cuthbert Knights commended dental staff across the Island despite certain challenges.  "I know that your job is not an easy one.  I know sometimes that you have to improvise a lot to get things done... But I want to recognise and encourage your continued understanding and I also want to encourage you to keep on doing the good work that you are doing.  Your service is very important to ensuring persons maintain proper oral health." 

According to Knights, Dental Health Education and Awareness week does not only focus on oral health but on dentists.  He urged the staff to uphold ethical standards and to conduct themselves professionally.  Without you, the Dental Department would probably have more issues, Knights stated.  He referred to the completion of polyclinics across the country and that they continue to increase dental staff and supply equipment where necessary.

The Dental Department recognised and awarded longstanding dental personnel, who according to Dr. Brendon Richards, have changed the lives and smiles of so many, especially, young people across the State.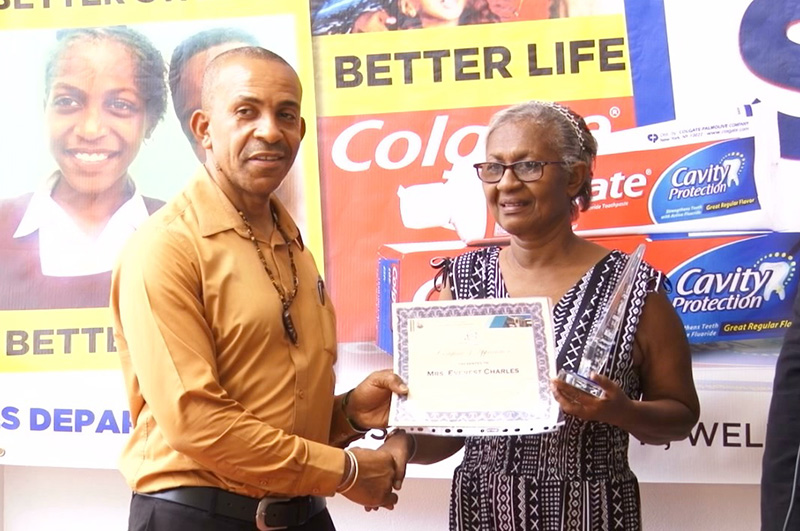 Cuthbert Knights and Mrs. E. Charles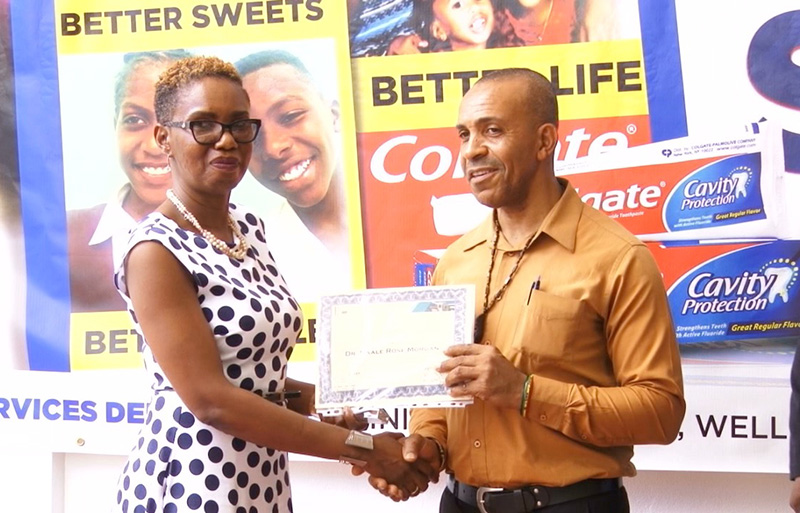 Dr. Naale Morgan Rose and Cuthbert Knights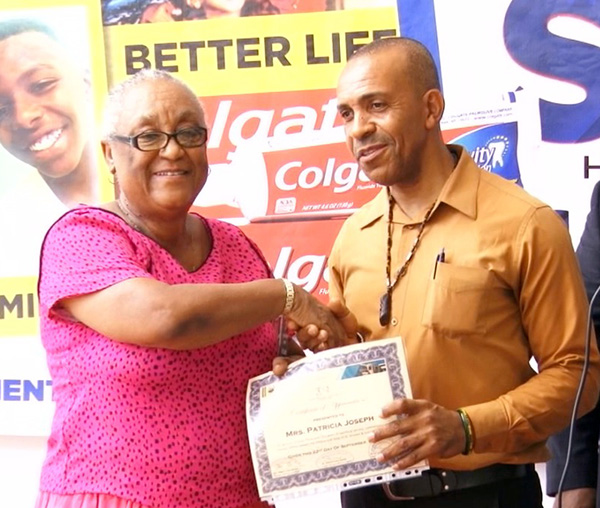 Patricia Joseph and Cuthbert Knights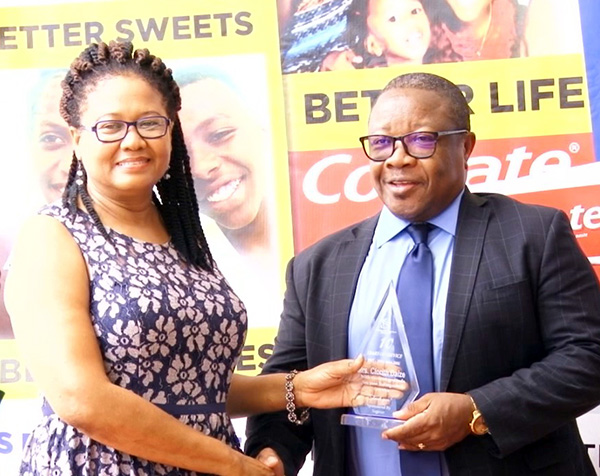 Mrs. Clorith Daize and Stanley Browne
Special awards for longstanding service went to Dr. Juanna Osborne, 31 years; Dr. Naale Morgan Rose, 23 years and continuing; Mrs. Patricia Joseph, 31 years; Mrs. Everest Charles, 36 years; Mrs. Clorith Daize 10 years; Ms. Diana James 29 years and continuing; Ms. Chuma Martin 28 years and continuing; and Mrs. Donette Sam, 28 years and continuing.  Several others were presented with certificates for active service thus far.

The Dental Department also spearheaded a dental health fair at the Old Treasury building site, hosted educational sessions at polyclinics, and family fun day.
SOURCE: API