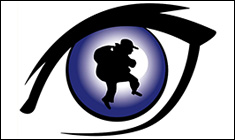 Residents of Cane Grove are taking steps to make their community a safer environment, by establishing the Cane Grove Neighbourhood Watch initiative.

On Monday, November 19, 2012, Assistant Superintendent of Police Jonathan Nichols and Inspector Hawkins Nanton of the Police Public Relations and Complaints Department met with the residents at the Cane Grove Resource Centre.

ASP Nichols discussed the history of the Neighbourhood Watch Programmes, its structure, role of its members and the task that it should fulfill after its set up.

He encouraged the residents to develop close links with the Police and to setup a network that they can use to contact each other immediately.

The residents were also encouraged to conduct surveys on fear of crime, carry out awareness initiatives and to inform the police as quickly as possible when they suspect any criminal activity in their community.

A follow-up meeting is scheduled for Saturday, December 8, at 5:30pm.

The community is also planning to erect signs in the neighbourhood and have an official launch early 2013.
Source: NBC Radio