Prime Minister and Minister of Finance, Dr. Ralph Gonsalves, presented the estimates of revenue and expenditure for the fiscal year 2016 in Parliament on Friday, 29th January, 2016, which amounted to $912,897,311.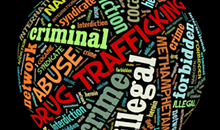 The Financial Intelligence Unit is positioning itself to tackling serious transnational organized crimes.
This is evident through the launch of the FIU's Civil Asset Recovery Division. The division was launched on Friday January 22 at the Ministry of Foreign Affairs Conference Room. Civil Asset Recovery is a remedial statutory device designed to recover the proceeds of unlawful activity as well as property used to facilitate unlawful activity.