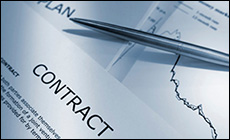 The Ministry of Foreign Affairs, Trade and Commerce, and the Ministry of Finance, in collaboration with the Forum of the Caribbean Group of African, Caribbean and Pacific (ACP), states (CARIFORUM), will be hosting a training seminar on Public Procurement on Thursday 21st July at the Ministry of Foreign Affairs Conference Room beginning at 8:30 am.
This introductory Level 1 training program is designed to raise knowledge and awareness of Public Procurement, and build institutional capacity within St. Vincent and the Grenadines in the context of the implementation of the CARIFORUM-EU Economic Partnership Agreement (EPA). The target stakeholders include public administrators in finance, general administration, trade and commerce, the Chamber of Commerce, major suppliers, the private sector and the general public.
This training forms part of a 10th European Development Fund (EDF), project for capacity building within CARIFORUM, in support of the implementation of commitments given under the CARIFORUM-EU Economic Partnership Agreement.
The training will be delivered by a Public Procurement expert selected by the consulting firm Equinoccio, which has been contracted to execute the 10th EDF project for capacity building within Member States of CARIFORUM.
Source:  API