As a core facet in strengthening Health Information Systems in the OECS region, the HIV/TB Elimination project will be rolling out the HIV/TB/STI Clinical Management Software for Case Base Surveillance.
The initiative aims to standardise Case Base Surveillance reporting in the region. A fundamental step in the process is to re-launch Case Base Surveillance, which is being piloted in Saint Vincent and the Grenadines.

A workshop was therefore, held to officially re-launch HIV Case Base Surveillance. At that workshop, stakeholders were sensitised on the theory and practice of the newly developed HIV Clinical Management module (HIVMS V2), which has the capacity for integrating HIV/STI/TB surveillance in the region.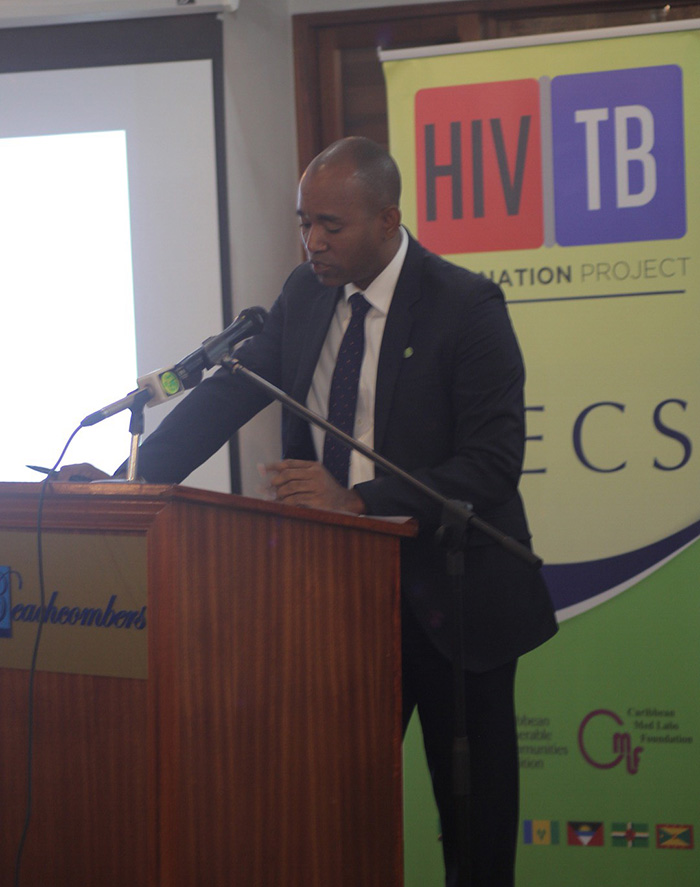 The main goals of the HIV Clinical Management system are as follows:
To improve the HIV/AIDS patient monitoring within treatment sites
To help fulfill national and regional and donor funding reporting obligations
To enforce adherence to standards, and correct substandard practices, which will facilitate quality assurance in the HIV health information system.
The workshop sought to reintroduce and build upon the progress of Case Base Surveillance in the region. It endeavoured to chart the way forward for Case Base Surveillance and identify mechanisms of sustainability for individual countries and the OECS.

The objectives of the workshop are as follows:
Introduce the HIV Clinical Management Module.
Provide an understanding of the progress and challenges of Case Base Surveillance in the region.
Highlight the regional plans for Case Base Surveillance implementation.
Understand the key surveillance and M&E indicators for regional case base surveillance.
View a live demonstration of the capabilities of the HIV Clinical Management Module.
Launch the HIV Clinical Management Information Module.
Develop Country plans for the Implementation of the case base surveillance system.
Ensure the sustainability of case base surveillance under the continuation grant.
The re-launch took place on Monday, 29th January, at the Beachcombers conference room from 9:00 a.m.

The system is being re-launched in Saint Vincent and the Grenadines, as there was a previous launching in Dominica, however due to the passing of hurricane Maria in 2017, further work on the project was not feasible in that country.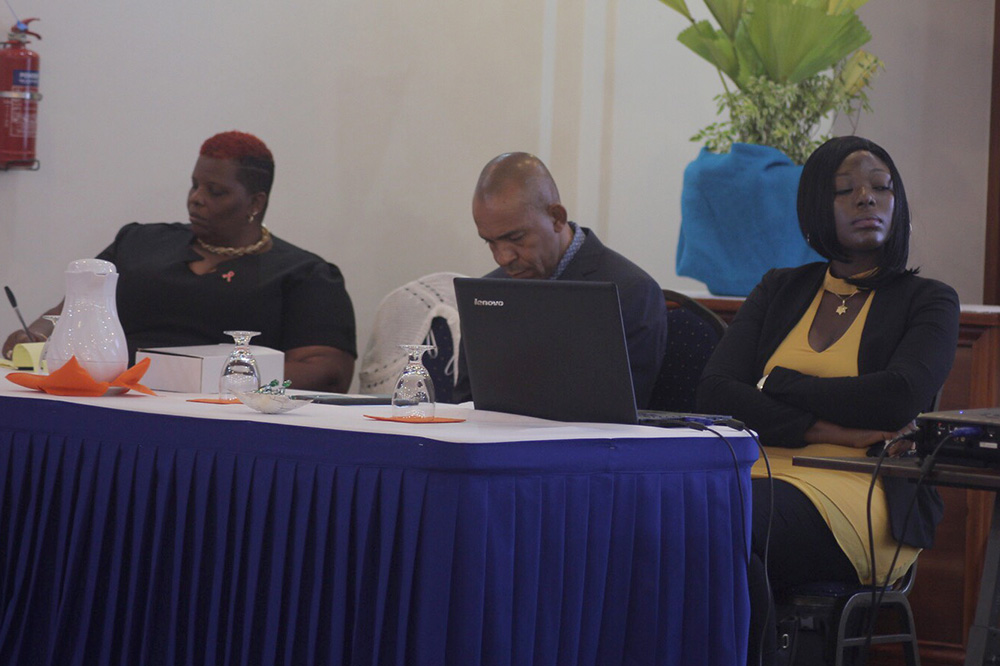 The OECS Global Fund HIV/AIDS TB Elimination project is a multi-country grant targeted at aiding 6 OECS (SaintVincent & the Grenadines, St. Lucia, Dominica, Grenada, St. Kitts & Nevis and Antigua & Barbuda), countries move toward the UNAIDS 90-90-90 targets. The 90-90-90 targets are set to be met by 2030, and aim to have 90% of persons living with HIV knowing their status, 90% of those tested positive being linked to treatment and care and 90% of positive persons attaining viral suppression.
Click here to view the address by the Permanent Secretary
SOURCE:   SVG National AIDS Secretariat