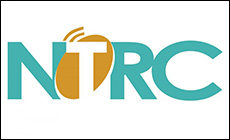 The National Telecommunications Regulatory Commission (NTRC), is working to strengthen the regulatory framework of the Information and Telecommunication Sector in Saint Vincent and the Grenadines.

As part of this thrust, the NTRC has been hosting consultations throughout the state to look at the draft National Broadband Plan.

The sessions sought to gather feedback from the public before the draft plan is finalised.

Speaking at the final consultation at the Methodist Church Hall on Thursday, 16th February, Mr. Apollo Knights, Director of NTRC, said that their goal is to bring faster, more consistent and more affordable internet services in Saint Vincent and the Grenadines.

Mr. Knights also said that from the surveys done nationally they were not happy with the levels of internet penetration, as well as the quality of it, and that is why the Broadband Plan has been developed.

Mr. Anthony Regisford, Executive Director of the Chamber of Industry and Commerce, stressed the need for proper internet access in order for businesses to be more competitive.
SOURCE: NBC