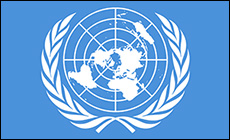 Saint Vincent and the Grenadines is hosting the Caribbean Regional Seminar of the United Nations Special Committee on Decolonization (C-24), from 16th-18th May, 2017.

The theme guiding the seminar is "The Future for Decolonization in the Non-Self-Governing Territories: What are the prospects?" Experts and representatives of Non-self-Governing Territories (NSGTs), and non-governmental organizations, are attending the Seminar being held at the National Insurance Services conference room in Kingstown.

The C-24 is a UN entity, established by the General Assembly in 1960, and is devoted exclusively to the issue of decolonization. This Special Committee reviews annually the list of Territories to which the Declaration of the General Assembly Resolution 1514 (XV) of 14th December 1960, is applicable and makes recommendations as to its implementation. It also hears statements from NSGTs representatives and organises seminars on the political, social and economic situation in the territories.

Addressing delegates at the Opening Ceremony on 16th May, Prime Minister, Hon. Dr. Ralph Gonsalves, acknowledged the important role of the UN Special Committee in the decolonization process, but noted that more needs to be done as there are many countries around the world still living in colonial condition. Pointing to this region, Prime Minister Gonsalves said that "it is the region with the most territories still under colonial over rule of whatever form." The Prime Minister stressed that the issue is not a trivial matter, as it "speaks to the subversion of a condition called colonialism.

In this day and age, we tend to forget what this phenomenon of colonialism has meant, what it means, and why the UN Committee has such continued relevance," Dr. Gonsalves said. He added that the seminar is important, and proposed that the views of the people should be taken into consideration as they should have a say in who should rule over them. The Prime Minister also applauded the quest for dialogue, for peace and for the resolution of conflicts, noting that dialogue and peace are always preferable to war and violence.

Over the three days, the Seminar will look at issues such as the role of the Special Committee in the future for decolonization in the Non-Self Governing Territories on a case by case basis, review and assessment of the implementation of the Declaration on the Granting of Independence to Colonial Countries and Peoples, as well as political developments in the Non-Self Governing Territories in the Caribbean, Pacific other regions.
SOURCE: API