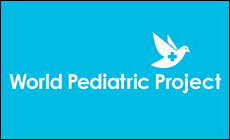 The World Pediatric Project (WPP) has made a donation of one million U.S. dollars worth of equipment, to be used in retrofitting one of the operating theatres at the Milton Cato Memorial Hospital.

The donation comes as the Government moves forward with plans to upgrade the Operating Theatres, Intensive Care Unit and Recovery Room, as part of the thrust to modernise the health sector.

Hon. Luke Browne, Minister of Health, Wellness and the Environment, said that the new equipment will be used to carry out performance of surgeries, and added that the handover is dated for 7th April, but there will be WPP specialists in the country before, to inaugurate these equipment.

Minister Browne further stated that the WPP will also be donating one million US dollars worth of specialised equipment soon.  He said the point must be made that it will not only benefit children, but also adults, in the upcoming period.
SOURCE: NBC