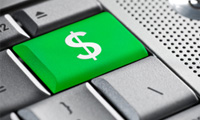 The Estimates of Revenue and Expenditure for the year 2017 will be presented in Parliament on Monday, 30th January.  Prime Minister, Hon. Dr. Ralph Gonsalves, made the announcement during a news conference on Monday, 23rd January.

Dr. Gonsalves said that the debate on the 2017 Estimates will be preceded by a meeting of the Finance Committee on Friday 27th January.

The Debate on the 2017 Estimates will be followed by the Budget Presentation on Monday 6th February.

The ceremonial opening of Parliament will take place on that day, from 4:00 p.m.

The Budget presentation will be preceded by the Throne Speech from Governor General Sir Frederick Ballantyne, who will declare the Second Session of the Tenth Parliament Open.
SOURCE: NBC