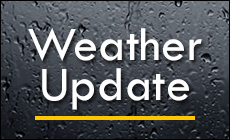 According to the latest update from the Saint Vincent and the Grenadines Meteorological Office, atmospheric moisture and instability will continue to affect the island today (Wednesday 23rd November), and persist through to Friday. 
Therefore, cloudiness, occasional moderate to heavy showers and possible isolated thunderstorms, are anticipated across the island.
Residents living in landslide-prone areas, and in areas along the riverbanks, such as Buccament, Rose Place, South Rivers, Spring Village, Vermont, Roucher Bay and Mesopotamia, are advised to be vigilant and exercise caution during this time.
The National Emergency Management Organisation (NEMO), through the Meteorological Office, will continue to monitor this situation.  
SOURCE: NEMO