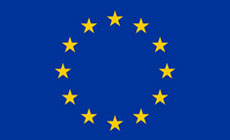 The consulting firm Equinoccio has been contracted to execute the level 1 Training on Competition Law and Policy and has selected experts from CARICOM Competition Commission (CCC) to conduct Level 1 Training in Competition Law and Policy. The delivery of this Training is consistent with the function of the CCC under Article 173.2 (f) and (g) of the Revised Treaty of Chaguaramas.
The objective of the training session is to:
To raise knowledge and awareness of Competition Law and Policy in the CARICOM Single Market and Economy (CSME) and the CARIFORUM-EU Economic Partnership Agreement (EPA).
Competition Law and Policy as outline in Chapter 8 of the Revised Treaty of Chaguaramas plays a critical role in the development and establishment of open and competitive markets for entrepreneurs and established businesses in the CSME. It is also an important component of the CARIFORUM-EU EPA from which CSME companies and professionals are seeking to benefit.
The participants targeted for this training include: the business community, Bar Association, Consumer NGO groups, sector regulators, the general public and public sector entities.
The one-day Level 1 Training Session is scheduled for 20th April, 20416 from 8:30 am to 4:30 pm at the Ministry of Foreign Affairs' Conference Room.
Source: API