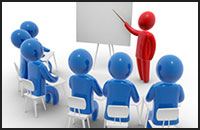 Representatives from 14 countries across the region are into the second day of a five-day workshop being hosted by the World Intellectual Property Organization (WIPO), and the Commerce and Intellectual Property Office (CIPO), of St. Vincent and the Grenadines.

The workshop commenced on Monday 4th April at the Sunset Shores Hotel Conference Room and ends on Friday 8th April.


The training is geared towards strengthening the efficiency of the Information Technology personnel throughout the region, as it relates to the Intellectual Property Automation Systems (IPAS). Addressing the opening on Monday, Head of WIPO's Bureau for Latin America and the Caribbean, Ms. Carol Simpson, urged the participants to make an effort to share their information at the completion of their training.


The main resource persons for the workshop is Project Manager, WIPO Caribbean, Mr. Adel Ba-ccouche.
Source: NBC Radio