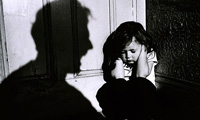 The month of April will see issues relating to child abuse taking center stage here, with the annual observance of Child Abuse Awareness and Prevention Month.
The Ministry of National Mobilization, Social Development, Family, Gender Affairs, Persons With Disabilities & Youth, which is responsible for Child Care and Development, will be hosting a number of activities throughout the country to highlight this issue.
In a national address, Minister of Social Development, Hon. Frederick Stevenson, said that his ministry will be conducting a year-long sensitisation drive, in an attempt to reduce the incidence of child abuse and neglect.
The Minister also said that it is the responsibility of every individual to report any suspected case of child abuse
Source: NBC Radio