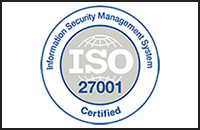 On Tuesday, 1st March, 2016 at an official presentation ceremony,  the Information Security Management System ISO 27001 Certificate was handed over to the Minister of Economic Planning, Sustainable Development, Industry, Information and Labour - Hon. Camillo Gonsalves by the Ambassador of the Republic of China (Taiwan), H.E. Baushuan Ger.
The Presentation Ceremony was held at the St. Vincent and the Grenadines E-Government Centre. The Information Security Management System ISO27001 Certificate was awarded to the Information Technology Services Division (ITSD) on 8th November, 2015 after it successfully passed the audit conducted by SGS (Société Générale de Surveillance).
The ceremony also heard brief remarks from the Hon. Camillo Gonsalves, H.E Baushuan Ger and the Director of the Information Technology Services Division, Mr. Andre Bailey.  Special thanks were expressed to the Ambassador and his team for the assistance given in making this certification a reality.