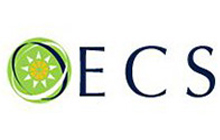 The Ministry of Foreign Affairs, Trade, Commerce and Regional Integration, in collaboration with the Organisation of Eastern Caribbean States (OECS) Commission will be hosting a training workshop on OECS – Organs, Functions and operationalisation of the Economic Union.
The workshop is geared towards senior public sector officials and will take place at the Ministry of Foreign Affair Conference Room from 9am – 3pm on the 25th & 26th February, 2016.
The workshop aims to:
Increase participants understanding of the OECS Treaty
Enhance participants knowledge of the organs and function within the OECS
Create awareness of the issues with respect to the operationalization of the Economic Union.
Source: API