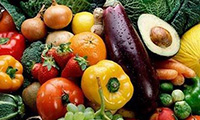 Minister of Agriculture, Forestry and Fisheries, Hon. Saboto Caesar, said this year's budget allocation will be used to finance a number of development projects in the Agriculture, Forestry and Fisheries sectors.
Prime Minister and Minister of Finance, Dr. Ralph Gonsalves announced a $912,897,311 budget for the 2016 fiscal year, during the presentation of the Budgetary Estimates in parliament last Friday. Minister Caesar said the approved capital expenditure for 2016 amounts to $26,689,100.
 Minister Caesar said there have been increases in the budget allocation in a number of areas.
Source: NBC Radio