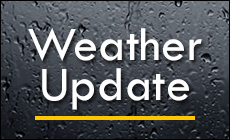 A Flood-Warning means that some flooding is already occurring or is likely to occur. The combination of the Inter Tropical Convergence Zone and a mid-level trough system has been generating cloudy to overcast skies, pockets of moderate to heavy showers, periods of rain and isolated thunderstorms across St. Vincent and the Grenadines during the morning.
Flash-flooding is already occurring in some areas. In this cause, on the Grenadine Island of Bequia. As a consequence, a Flood–Warning has been issued and will remain in effect until 6:00 pm this evening.
Residents and motorists in flood prone areas, areas prone to land slippage, near rivers and streams should exercise caution and remain alert. This Warning will be up-dated if conditions warrant. The Barbados Meteorological Services and the St Vincent and the Grenadines Services will continue to monitor this system and provide the necessary updates.
SOURCE: NEMO