In honour of the President of Republic of China on Taiwan's visit to Saint Vincent and the Grenadines, the Embassy of the Republic of China (Taiwan), in conjunction with the Government of Saint Vincent and the Grenadines will host a free cultural show. 
The Formosa Circus Art (FOCA), show will be held at the Victoria Park on Tuesday July 16th, and Wednesday July 17th, 2019.  The show will commence at 6:00 p.m. on 16th and 5:00 p.m. on 17th July. 

The FOCA performers will showcase the various contemporary circus arts of Taiwan, mixing them with other styles of performance including traditional forms, acrobatics, dance and drama, juggling, street culture, theatre arts and to create a physical vocabulary that is unique in Taiwan.

An invitation is extended to the general public to this event.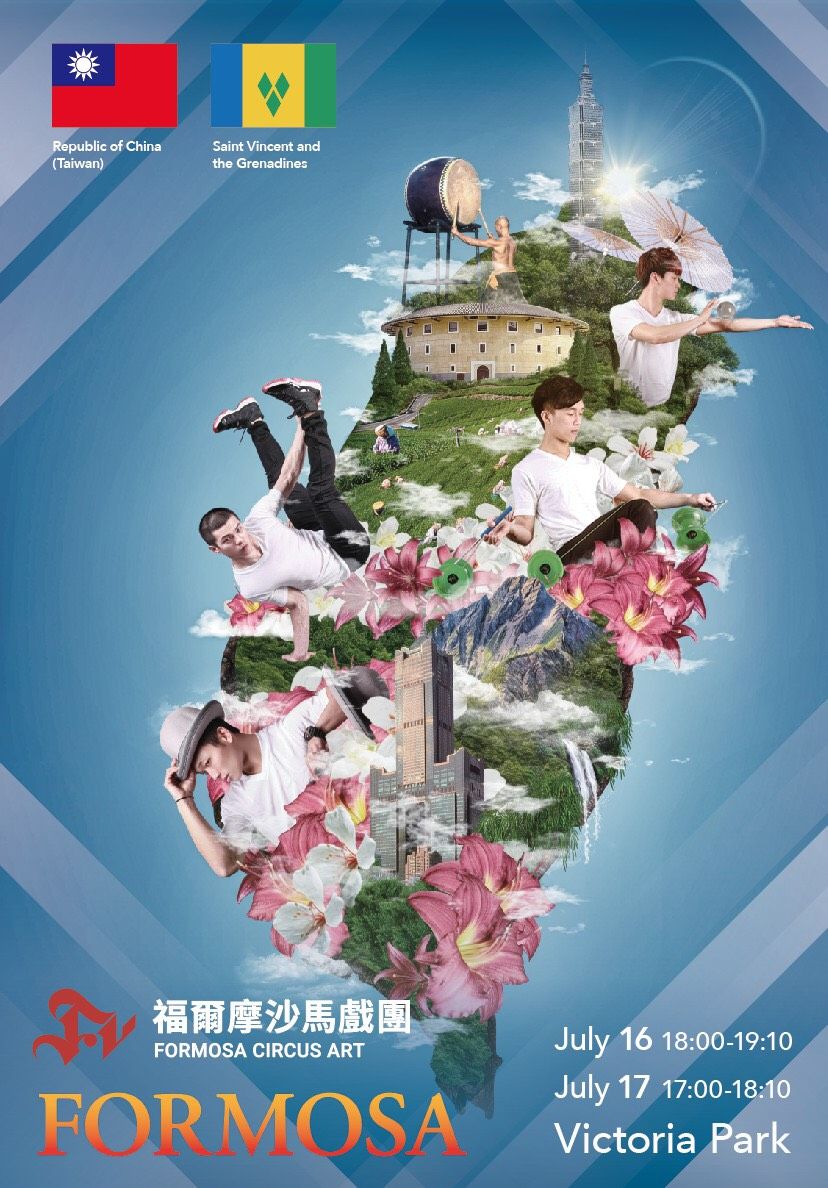 SOURCE: API