Each year the International Telecommunications Union (ITU) celebrates International Girls in ICT Day, which is "an initiative backed by all ITU Member States in ITU Plenipotentiary Resolution 70 (Rev. Dubai, 2018), that aims to encourage and empower girls and young women to consider studies and careers in the growing field of ICTs, enabling both girls and technology companies to reap the benefits of greater female participation in the ICT sector".
The day is celebrated on the fourth Thursday of April each year.

To date "over 357,000 girls and young women have already taken part in more than 11,100 celebrations of International Girls in ICT Day in 171 countries worldwide. Government ministries, national ICT regulatory authorities, ICT companies, academic institutions, UN agencies and NGOs around the world are all encouraged to join the global effort and celebrate International Girls in ICT Day."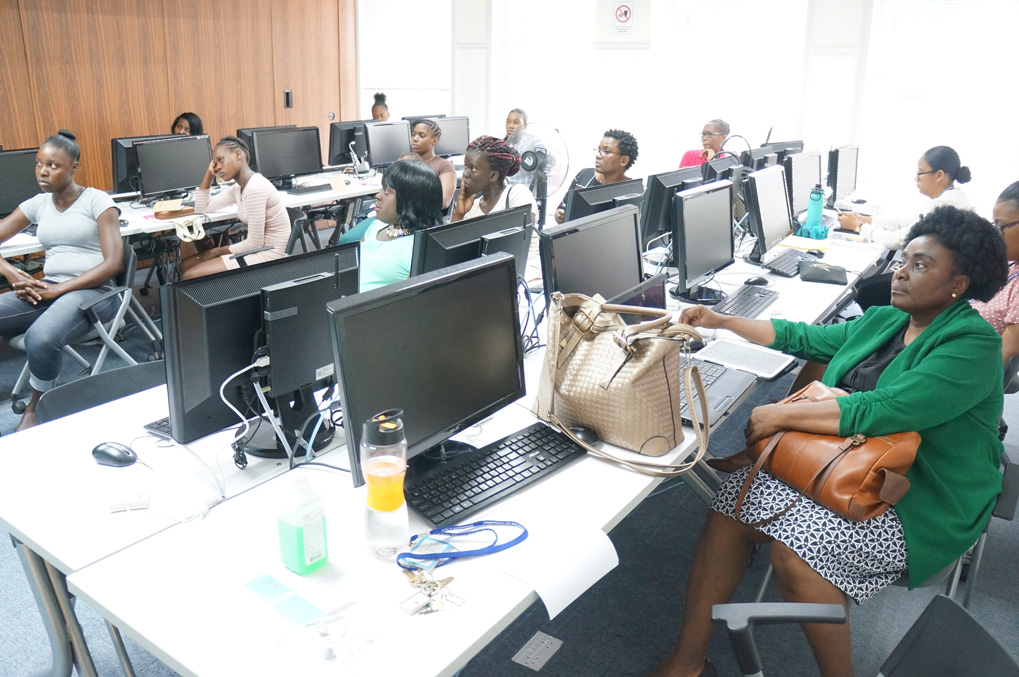 This year the day will be celebrated on Thursday 25th, April, and the main thrust is to introduce girls and young women to ICT career opportunities. It also serves to involve them in hands-on ICT creation workshops and directly contribute to the achievement of Sustainable Development Goals 4, 5 and 8.

In this regard, Saint Vincent and the Grenadines, through the Information Technology Services Division (I.T.S.D), would participate in the celebrations, by conducting one week of ICT training and awareness workshops for twenty (20), underprivileged young ladies, from 15th - 18th April, 2019.
The week of activities began today, April 15th, with an opening ceremony at the e-Government center which is located at the top floor of the Ministerial Building.

Additionally, on the day itself, 25th April, the Department is desirous of conducting an activity, dubbed: "Celebrate Girls in ICT – Adopt a Mentee". This activity entails having professional females in ICT careers hosting young ladies from the fourth forms of secondary schools for the day, (8:30 a.m. – 2:00 p.m.), by allowing them to observe them at work, and give exposure, where possible.
SOURCE: Information Technology Services Division (I.T.S.D)